OUI Entrepreneurs Fellowship Webinar Programme

OUI Entrepreneurs Fellowship 2021-22, now concluded
Open to Oxford researchers and students who have started working with OUI and those who would find an introduction to starting a company, IP issues, fund raising and product planning useful. Learn from experts and network with other OU innovators and those in the local ecosystem. The programme is also open to Oxford researchers and students (and non-Oxford founders of OUI startups) who have some prior knowledge of innovation and enterprise such as:
Researchers starting an Oxford spinout
Those who have completed the StEP programme
Incubatees in the OUI Incubator
Participants in the Rising WISE programme
Researchers in existing or nascent Oxford spinouts
Oxford Startups (with a direct OU connection)
Those taking part in the Foundry LEV8 programme
Live webinar event
2021-22 programme
14 sessions, mostly 1hr long on Tuesday lunchtimes, from 1-2pm.  Please note, there are breaks in the schedule to allow for school holidays.  The session on Nov 16th will be from 3-4pm.  Modules 13 will be 1.5 hours and includes our Expert Panel.
Programme:
Module 1
Kick-off meeting, September 28th 2021
Welcome and introductions, how OUI can support you, why IP matters and what to do with IP, including licensing (30 mins)
Dr Brendan Ludden, Head of Licensing and Ventures, Physical Sciences team, OUI.
Polly Elvin, Head of Investor Relations & Co-investors, OSE.
Polly joined OSE as Head of Investor relations, Co-investing and Communications in September 2020. She has over fifteen years' experience in public equity markets, working across research and equity sales roles for a number of investment banks. The majority of her career was spent at UBS, where she joined as a media analyst during the TMT boom and moved on to lead Telecom and Media equity specialist sales. At UBS she built strong relationships with key equity investors and led the sales effort on a number of prominent IPOs. More recently, Polly has worked with public companies to help sharpen their investor messaging and strengthen their shareholder bases. For the past five years, she has led Investor Relations and Corporate PR at FTSE 250 group Electrocomponents, during a period of leadership change and significant transformation for both the equity story and shareholder base.
Module 2
October 5th 2021
Dr Tristan Collins, CEO, gaitQ Limited
Tristan is CEO of gaitQ, a spin-out formed in 2019 developing a non-invasive medical device for people with Parkinson's Disease. An engineer by education, Tristan is focussed on commercial growth, technology development, and building value in early-stage businesses. He previously worked as a strategy consultant (PE, health, med-tech, telecoms, etc) and has direct experience of working within high-growth businesses. Prior to gaitQ, Tristan founded Metaboards – another Oxford spin-out in the consumer electronics space.
Module 3
October 12th 2021
James Mallinson, Oxford Investment Consultants
James is a partner at Oxford Investment Consultants LLP (OIC), which he joined in January 2018 following a 15-year tenure managing the University of Oxford's technology spinout portfolio. OIC has a portfolio of 37 hi tech and life science spinout investments, drawn largely from the Oxford ecosystem.
Module 4
November 2nd 2021
Angela Hobbs, Triteq Limited
Angela aligns innovation, with sustainability and the value of design for business, products and services, she brings disruptive thinking and game changing ideas to organisational strategy with operational efficiency. She is a Board Director at OBN, Resident Innovation Coach at Oxford University Innovation, Board Advisor at Chatsworth Schools Group and a member of the Q Community.
Module 5
November 9th 2021
Understanding cap tables:  Avoiding Red Herrings and Common Pitfalls
Nicola McConville, Partner, Taylor Vinters
Nicola is a Partner at Taylor Vinters LLP where she focuses on supporting innovative and disruptive companies with legal and commercial advice at all stages of their journey.
Module 6
November 16th 2021 –
please note this session will start at 3pm
Hsu Min Chung, Partner HGF Patent and Trade Mark Attorneys
Hsu Min is a UK and European patent attorney with over 20 years of experience in the IP field. She works for a variety of clients including universities, startups and multi-national corporations. She has a wealth of experience in protecting early-stage technology and helping companies develop IP strategies that align with their commercial aims.
Module 7
November 23rd 2021
Dr James Groves, Principal Licensing & Ventures Manager, OUI.
James studied for an MSc and DPhil in Neuroscience at Oxford, before joining Oxford University Innovation 8 years ago. As a Principle Licensing and Ventures Manager in the Digital Health team James supports researchers from across the University to incubate and exploit their ideas through the licensing of intellectual property and setting up new companies. James has licensed medical device technologies which are now used in the NHS and led the spinning out of medical device companies OxfordVR, Ultromics and Caristo Diagnostics, the latter of which he continues to support as a board Observer.  
Rita Hendricusdottir, Program Manager, Regulatory Navigation, University of Oxford
Rita holds a PhD from the Medical Research Centre (MRC) at King's College London. Throughout her career, Rita has been part of international multidisciplinary networks and has led large international initiatives in bridging the gaps between different scientific disciplines. Rita played a significant role in setting up and leading the training workstream within ELIXIR, European infrastructure for big data within biological research. She has also experience in working with big pharmaceutical companies. Rita oversaw the development of the tool Oxford Global Guidance, that supports MedTech innovators in navigate the medical device regulation (MDR). Currently Rita is the CEO of Reg Metrics that aims to develop digital tools to make the navigation of regulations easy and accessible. Rita has been involved in the REFORM research on 'Data-driven healthcare: regulation & regulators' and closely works with key stakeholders in the regulatory area, such as the MHRA and NHSx. She has provided multiple workshops on MDR classification for incubators, accelerators and EIT Health. Rita has also published on the topic of digital solutions for regulatory navigation.
Module 8
November 30th 2021
Cath Spence, Deputy Head of Licensing & Ventures, Physical Sciences
Cath studied Physics at Durham University before taking a graduate role at STC, a large telecoms business, working on the design and development of early commercial fibre optic based telecoms systems. She also completed an MSc in Microelectronics at Durham before working for Analog Devices on custom ASIC design. In 1991 she joined Cadence Design Systems first as an application engineer, progressing to the business consulting group, working with an international portfolio of clients in the use of complex modelling in the design of electronic circuits.
Taking a career change while the children were young, Cath set up a training consultancy working in the field of electronic design. There followed a period in local government in a business development role prior to a return to the electronics industry in a specialist software start-up based in Thame where Cath had responsibility for management of their IP portfolio during their initial development phase. When the role came to an end, she again set up her own business, this time working in the field of business strategy for small businesses. This led naturally to the role of technology transfer manager at the University of Reading which she joined in 2009, promoted to head of the group in 2011. During her time there she was responsible for commercialisation and spin out activities across the complete range of subjects.
Cath joined Oxford University Innovation (OUI) in January 2017 as a Senior Technology Transfer Manager. Having also run the OUI Startup Incubator, Cath is now Deputy Head of Physical Sciences Licensing and Ventures.
Module 9
December 7th 2021
Dr Jane Jin, Licensing & Ventures Manager, OUI
Jane graduated from University of Leeds with a First Class Honours MChem degree in Medicinal Chemistry which involved an industrial placement year working for Pfizer as a Drug Discovery Chemistry Trainee. She then completed her PhD with Prof Steve Ley at University of Cambridge, focusing on asymmetric organocatalysis in continuous flow systems. Following her PhD, she worked as a Senior Analyst at Oakland Innovation, a technology consultancy at Cambridge, where she helped global companies identify new technologies and product options as well as analyse market opportunities across a range of industries including food, beverage, personal care, home care, chemical and petrochemical.
Module 10
January 11th 2022
Dr Michalis Papadakis, CEO & Co-Founder, Brainomix
Professor William Scott-Jackson, Chairman, Oxford Centre for Employee Engagement
Professor William Scott-Jackson is a highly successful entrepreneur, as well as leading expert on happiness and team-building. His last book Transforming Engagement, Happiness and Well-being broke new ground and led to the development of a radical new toolset for companies to maximise the engagement and enthusiasm of their staff.
Module 10a
January 13th 2022.
Presenting and Selling your Idea
Tony Kilbourn, TK Marketing & Strategy Consulting
Commercial marketing professional with broad experience within multinationals like GSK and Mars as well as SMEs and start-ups. He worked in a variety of market sectors including pharma, consumer healthcare, and food. A common thread to his career is responsibility for the late-stage development and launch of new products on an international basis. His therapeutic experience includes oral care, skincare, wound care, pain management, neurology, respiratory, infection control across medical devices, pharmaceuticals, OTC. Currently working as a mentor on various programmes, as a NED to an Oxford-based start-up, and interim marketing director for another. Tony's focus is on those healthcare start-ups that span the BTB/BTC worlds or looking to bring consumer-marketing rigour into their go-to-market planning and execution.
Module 11
January 18th 2022
Translational Funding
Medical Sciences
Dr Sarah Wagstaffe, Head of the TRO, University of Oxford
Sarah leads the Translational Research Office which was established in 2019 to support researchers in their effort to translate their findings from basic biological, biomedical or clinical research into practical human health benefits such as new therapeutics, devices and diagnostics, The TRO works closely with the Division's Business Partnership Office, Oxford University Innovation, NIHR Oxford Biomedical Research Centre and NHS partners. Prior to joining as Head of the Translational Research Office (TRO), Sarah was at Imperial College's Faculty of Medicine as the Head of Research Strategy, working closely with the Dean and Vice Dean (Research) to implement the Faculties strategy for basic and translational research. 
Dr Deepak Kumar, Translational Research Manager for the TRO, University of Oxford
With a research background in Biomaterials, Stem Cells, Tissue Engineering and Regenerative Medicine, Deepak has more than 9 years of experience in translating related technologies and therapies forward towards commercialisation. Deepak also has experience in translational project management and in supporting follow-on funding strategies and applications. 
University Challenge Seed Fund (UCSF)
The UCSF aim is to accelerate the exploitation of scientific and engineering research outcomes from the UK's research base through overcoming the classic "valley of death" encountered by early-stage businesses seeking equity finance.
Jane Liew, OUI
Jane is an investment associate within the OUI Investments & New Venture team. She manages the OUI start-up portfolio and University Challenge Seed Fund (UCSF) which is a translational fund to help academics commercialise their research.
Engineering and Physical Sciences Impact Acceleration Account (EPSRC IAA)
Oxford's EPSRC IAA funds research translation activities, programmes, and projects underpinned by our engineering and physical sciences research. Funding is available through the: (1) Technology Fund, (2) Partnerships Fund, (3) Doctoral Impact Fund and (4) Impact Workshops/Meetings.
Dr Sarah Wagstaffe, Head of the TRO, University of Oxford
Module 12
January 25th 2022
The Boardroom – how to build and run an effective board
This session covers all the basic questions you would want to ask about a board. It covers the role of the CEO, the Chair and what a Chair needs to bring to the company. There is an overview on how to build an effective board and how to run them. There will be time to answer your questions and listen to the war stories on how things can go wrong.
Adam Workman, Head of Investments & New Ventures, OUI
Adam has over 15 years' experience in the venture capital sector. He joined Oxford University Innovation in October 2016 as Head of New Venture Support & Funding. His responsibilities include liaising with early stage investors through the Oxford Angel Network, investing in new technologies through Oxford University Innovation's Proof of Concept funds and advising on the Parkwalk Oxford Innovation Fund I, II and III. Prior to OUI Adam was a Partner in the cleantech focused venture capital fund manager 350 Investment Partners. He formerly worked with the Carbon Trust, 3i and Shell Exploration. He has an MA in Natural Sciences and a Postgraduate diploma in Computer Science from Cambridge University.
Module 13
February 1st 2022 –
Please note this will be a slightly longer session running from 1-2.30pm
Planning for Growth & Spinout Story + Expert Panel
This talk will cover Kylie's own entrepreneurial journey, from the inspirational courses she attended during her postdoc years, through to how she established a research team with innovation at its core, through to technology development, translation towards application and finally spin-out from the University. She will cover some of the decision points along the way and the implications they had for the journey towards commercialisation.
Kylie Vincent, Professor of Inorganic Chemistry, Oxford University
Kylie Vincent is Professor of Inorganic Chemistry and Fellow of Jesus College, Oxford. Her research interests include mechanistic studies of small molecule activation in biology, and applications of enzymes in chemical synthesis. She co-founded the University of Oxford spin-out, HydRegen, in 2021, where she is now a Non-Executive Director. HydRegen aims to decarbonise chemical synthesis for more sustainable chemical manufacturing through hydrogen-driven biocatalysis. Kylie has held Fellowships from the Royal Society and Research Councils UK, and ERC Starting, Consolidator and Proof of Concept grants. She has long had interested in equality and diversity and in entrepreneurship training, and in 2021 she took on a newly-created University role as Academic Champion for Women in Entrepreneurship.
Kylie will also join the Expert Panel
Expert Panel:
Simon Turberville, Patent Director, HGF
Nicola McConville, Partner, Taylor Vinters
Nicola is a Partner at Taylor Vinters LLP where she focuses on supporting innovative and disruptive companies with legal and commercial advice at all stages of their journey.
Sam Conway
An experienced entrepreneur and business leader with a passion for business creativity, out of the box thinking and disruptive technology. Samuel holds a double degree in Biomedical Engineering and an MBA from Flinders University, Adelaide, South Australia and a certificate in Venture Finance from the Said business school, Oxford.  Samuel has a broad base of experience within the Automotive Industry, Steel Industry, Hospitality, Retail, Med Tech and more recently as the ex-CEO of an Oxford University Data Visualisation spinout.
Today as well as mentoring startups globally, Samuel is working on his next project that is set to revolutionise data analytics in contact sports.
Claire Brown, Partner (Life Sciences), OxSciences
Claire joined OxSciences in September 2020 having had a varied career across the BioPharmaceutical industry from R&D strategy, licensing, business development and corporate investment, in the UK and US. Notable experience includes roles at UCB Group, Sanofi-Genzyme and AstraZeneca across a diverse range of therapy areas and modalities. Prior to OxSci, Claire was an Investment Director at BioCity, a Life Science incubator and Investor,  Claire serves on the board of a number of Life Science companies in the OxSci portfolio including Dark Blue Therapeutics, T-Cypher, OMass and Alethiomics.  Claire has a BSc in Physiology, PhD in Pharmacology in Glasgow,  an MBA focused on entrepreneurship & is certified in Investment Management.
Module 14
Final meeting – date and format TBC – in person networking/social
It would be ideal if we could arrange some in person interaction over drinks etc. and details will be sent to speakers and participants when we have more information.
Certificates will be sent to those who have attended the course if requested.
For further information please contact:
Dr Fiona Story
University Relationship Manager, Oxford University Innovation Ltd
The technology transfer company of the University of Oxford
Buxton Court, 3 West Way, Oxford OX2 0SZ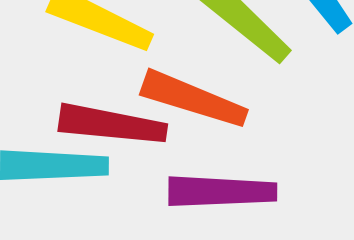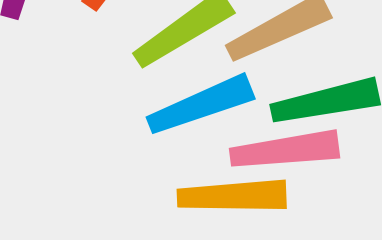 © Oxford University Innovation