OUI Entrepreneurs Fellowship Webinar Programme

OUI Entrepreneurs Fellowship 2020 – registration now closed
Open to Oxford researchers and students who have started working with OUI and those who would find an introduction to starting a company, IP issues, fund raising and product planning useful. Learn from experts and network with other OU innovators and those in the local ecosystem. The programme is also open to Oxford researchers and students (and non-Oxford founders of OUI startups) who have some prior knowledge of innovation and enterprise such as:
Researchers starting an Oxford spinout
Those who have completed the StEP programme
Incubatees in the OUI Incubator
Participants in the Rising WISE programme
Researchers in existing or nascent Oxford spinouts
Oxford Startups (with a direct OU connection)
Those taking part in the Foundry LEV8 programme
Live webinar event
Starts September 29, 2020
14 sessions, 1hr on Tuesday lunchtimes, from 1-2pm. Please note, there are breaks in the schedule to allow for school holidays.
Programme:
Module 1
Kick-off meeting, September 29th 2020
Welcome and introductions, how OUI can support you, why IP matters and what to do with IP, including licensing (30 mins)
Dr Paul Ashley, Head of Licensing and Ventures, Life Sciences team, OUI.
With a research background in Zoology and animal behaviour, Paul has previous experience in spinout companies and big pharma. Since 2011 he has worked with OUI projects ranging across the life sciences and now leads the life sciences Licensing and Ventures group.
Evox, a Story of an Oxford Spinout (30 mins)
Dr Antonin de Fougerolles, CEO Evox Therapeutics
Tony has over 20 years of biotech R&D experience in building out drug pipelines, and he has played a key role in developing and successfully advancing 3 new drug modalities towards the market and in helping build several multi-billion dollar companies from start-up stage including Ablynx, Moderna and Alnylam.
Module 2
October 6th 2020
How to speak VC – what investors are looking for
James Mallinson, Oxford Investment Consultants
James is a partner at Oxford Investment Consultants LLP, which he joined in January 2018 following a 15-year tenure managing the University of Oxford's technology spinout portfolio.
Module 3
October 13th 2020
First networking session for programme participants.
Module 4
November 3rd 2020
Understanding Cap Tables: Avoiding Red Herrings and Common Pitfalls
Nicola McConville, Taylor Vinters
Nicola is a Partner at Taylor Vinters LLP where she focuses on supporting innovative and disruptive companies with legal and commercial advice at all stages of their journey.
Module 5
November 10th 2020
How Important is IP to Your Business Strategy?
Hsu Min Chung, Partner HGF Patent and Trade Mark Attorneys
Hsu Min is a UK and European patent attorney with over 20 years of experience in the IP field. She works for a variety of clients including universities, startups and multi-national corporations. She has a wealth of experience in protecting early-stage technology and helping companies develop IP strategies that align with their commercial aims.
Module 6
November 17th 2020
Regulatory aspects from data to medical devices (classification and CE marking)
The speakers for this session will be:
Dr James Groves, Principal Licensing and Ventures Manager OUI
James will talk about regulatory aspects of innovative technologies from an OUI perspective (including data) and when they need to be considered (10 mins).
James studied for an MSc and DPhil in Neuroscince at Oxford, before joining Oxford University Innovation 7 years ago. As a Principle Licensing and Ventures Manager in the Digital Health team James supports researchers from across the University to incubate and exploit their ideas through the licensing of intellectual property and setting up new companies. James has licensed medical device technologies which are now used in the NHS and led the spinning out of medical device companies OxfordVR, Ultromics and Caristo Diagnostics, the latter of which he continues to support as a board Observer.  
Dr Rita Hendricusdottir, Program Manager, Regulatory Navigation, Natural Interaction Lab, Engineering Science, University of Oxford
Rita will run an interactive workshop using the Oxford Global Guidance system to look at the questions – "Is my device a medical device?" and "What is the risk classification of my device?". (50 mis)
Dr Hendricusdottir holds a PhD from King's College London were she worked in an interdisciplinary team and likes to find solutions to bridge the gap between different disciplines in order to solve bigger scientific questions. She works on bridging the gap between science and law by working on a digital solution for innovators to navigate the medical device regulations.  
Module 7
November 24th 2020
Successful networking – building your network to support your growth
Cath Spence, Principal Licensing and Venture Manager, Incubator Lead, OUI
Cath studied Physics at Durham University, then worked on early fibre optic telecoms systems. She has an MSc in Microelectronics and worked on analog devices and custom ASIC design. She has also worked in international business consulting on complex modelling in design of electronic circuits. Cath set up an electronic design training consultancy, worked in local government in a business development, and with a specialist software start-up managing their IP portfolio. She then set up her own business again, focussed on strategy for small businesses. This led to the role of technology transfer manager at the University of Reading, becoming head of the group in 2011, responsible for commercialisation and spinout activities across all subjects. Cath now works in OUI as Principal Licensing & Ventures Manager and runs the OUI Startup Incubator.
Module 8
December 1st 2020
Second networking session
Module 9
December 8th 2020
Building the team – key positions and who to hire first
Professor William Scott-Jackson
Professor Scott-Jackson will give a general introduction to this subject then cover the main principles and give some examples.
Professor William Scott-Jackson is Chairman of Oxford Strategic Consulting and Visiting Professor at Cass Business School. He is also an Associate Fellow of the Oxford Centre for Mutual and Employee-owned Business at Oxford University, a member of the Vice-Chancellor's Circle and of Pembroke, St Cross and Kellogg Colleges. William is also an entrepreneur, having sold three consultancy companies since 2000 and is a very early-stage investor in companies such as Natural Motion and TdeltaS (normally Oxford Spin-outs). Named by CIPD as one of the top five HR thinkers, William is regularly invited to consult and present on behavioural and social issues, strategic human resources and leadership. His book on 'Redefining Well-Being in Nations and Organizations' was recently published and other recent publications include 'HR with Purpose', 'The Gulf Leadership Style', 'Maximising the Employment of Saudi Women', 'The Future of HR' and 'Strategic Differentiating Capabilities'. He is the author of the Chartered Management Institute's Guide 'Learning to Lead', and 'Managing Human Capital' and the CIPD guide to HR outsourcing.
Dr Michalis Papadakis, CEO and Co-Founder of Brainomix
Dr Papadakis will tell us about his experience of building the team at Brainomix over the past eight years and illustrate some of the challenges and highlights.
Dr Michalis Papadakis is the CEO and co-founder of Brainomix and leads the management team, commercial strategy, fund raising, and corporate partnerships. He has grown the company from the ground up, building the company's global presence and has raised over £15 million of private investment and public funding. When he founded Brainomix he was the Scientific Director of the preclinical stroke lab at the University of Oxford. He has a BSc Honours in Biochemistry from Imperial College London and a PhD in neurosciences from UCL School of Pharmacy.
Module 10
December 16th 2020 –
please note this is a Wednesday
How using a Scaled Innovation approach can help start-ups work towards market-product-organisation fit.
Scaled Innovation is an essential element of navigating growth. Ideas need to move from concept to launch, and then to scale and this is the focus of this module. Tried and tested tools and resources, including the Lean Canvas model, encourage startups to continually test their ideas and engage with their customers. Lean startups are encouraged to "get out of the building" – engage in customer research, and we are going to explore exactly what that means. Engaging with customers in a continual development process, enables startups to develop robust product-market fit, and this is one of the key steps to scaling.
Key takeaways from this session:
• Top three areas where start-ups fail
• Top three recommendations for scaled innovation success
Paul Inness & Angela Hobbs
Paul Inness has run global product teams, strategy functions and innovation labs for multinationals. He designs and delivers workshops for start-ups as a Resident Innovation Coach for Oxford University Innovation and other accelerators.
Angela Hobbs built a customer engagement consultancy and has managed a product design company specialising in MedTech. She serves as a Non-Executive Director of OBN and is a Resident Innovation Coach for Oxford University Innovation.
Module 11
January 12th 2021
The benefits of a Design Thinking Mindset for sustainable Innovation in organisations, teams, products and services.
Sustainable, successful businesses have a leadership-level curiosity about what users need, as opposed to what they say they want. Design Thinking enables you to really understand those user needs. It's about getting to know your users, how they behave, think and feel. What impact will your innovation have and for how long? Can you sustain your user's connection and engagement with your product or service?
What problem does your product or service solve – will you solve it better than any other options on the market at an acceptable price? And how many of these customers are there? Design Thinking is about building empathy, defining needs, creating solutions and testing, in a continuous cycle of iteration.
Key takeaways
Key principles of Design Thinking
Generating ideas is not the problem
Innovation is a continuous process
Angela Hobbs & Paul Inness (biogs above).
Module 12
January 19th 2021
Translational funding – the Oxford landscape from UCSF to IAAs…translational funding is used to bridge a 'gap' in development between early stage university research and its commercialisation
Sarah Wagstaffe, Head of the Translational Research Office, and Deepak Kumar, Translational Research Manager, both Medical Sciences, Oxford University
Dr Sarah Wagstaffe (Head of the TRO). Sarah leads the Translational Research Office which was established in 2019 to support researchers in their effort to translate their findings from basic biological, biomedical or clinical research into practical human health benefits such as new therapeutics, devices and diagnostics, The TRO works closely with the Division's Business Partnership Office, Oxford University Innovation, NIHR Oxford Biomedical Research Centre and NHS partners. Prior to joining as Head of the Translational Research Office (TRO), Sarah was at Imperial College's Faculty of Medicine as the Head of Research Strategy, working closely with the Dean and Vice Dean (Research) to implement the Faculties strategy for basic and translational research.
Dr Deepak Kumar (Translational Research Manager for the TRO). With a research background in Biomaterials, Stem Cells, Tissue Engineering and Regenerative Medicine, Deepak has more than 8 years of experience in translating related technologies and therapies forward towards commercialisation. Deepak also has experience in translational project management and in supporting follow-on funding strategies and applications.
What audience can expect to take away:
Knowledge of TRO functions, activity and support available to researchers navigating the translational research space.
Overview of internal and external funding opportunities available to support translational research in the medical sciences sector.
Anuj Bhatt, Impact and Innovation Officer, Mathematical, Physical and Life Sciences (MPLS) Division.
Anuj manages the university's Engineering and Physical Sciences Research Council-funded Impact Acceleration Account (EPSRC IAA), MPLS division's Impact Awards, and supports the divisional Impact and Innovation Committee.
Introduction to Oxford's EPSRC IAA Fund: grants for research translation, commercialisation, impact, and partnerships, and their key requirements.
Emilie Syed, Investment Associate, Investments and New Ventures team, OUI
Emilie will talk about OUI's own translational fund – the UCSF, which supports activities such as proof of concept work to translate good research into good business, and other schemes run by OUI.
Module 13
January 26th 2021
The Boardroom – how to build and run an effective board
This session covers all the basic questions you would want to ask about a board. It covers the role of the CEO, the Chair and what a Chair needs to bring to the company. There is an overview on how to build an effective board and how to run them. There will be time to answer your questions and listen to the war stories on how things can go wrong.
Adam Workman, Head of Investments and New Ventures, OUI
Adam is the Head of Investments at OUI and represents the University as the shareholder in over 150 companies.
Module 14
Final meeting, February 2nd 2021
Please note this will be  a slightly longer session running from 1-2.30pm
Spinout stories –  developing a business, challenges in funding, creating and growing the team, scaling up and plans for the future.
Prof Dame Carol Robinson, Founder and Scientific Advisor, OMass (30 mins) 1-1.30pm
Dr Colin Story, Founding CEO, OxSonics (30 mins) 1.30-2pm
Panel of experts – your chance to ask all those burning questions (30 mins) 2-2.30pm
Panellists to include:
Claire Brown, Principal, Life Sciences Investment Team, OSI
Colin Story, spinout CEO, OxSonics
Nicola McConville, Partner, Taylor Vinters, Lawyers
Sue Staunton, Joint Managing Partner, James Cowper Kreston Accountants
Hsu Min Chung, Partner, HGF Intellectual Property Specialists
Certificates will be sent to those who have attended the course if requested.
For further information please contact:
Dr Fiona Story
University Relationship Manager, Oxford University Innovation Ltd
The technology transfer company of the University of Oxford
Buxton Court, 3 West Way, Oxford OX2 0SZ
T: 01865 280972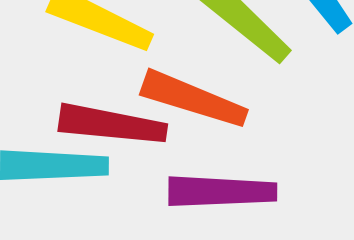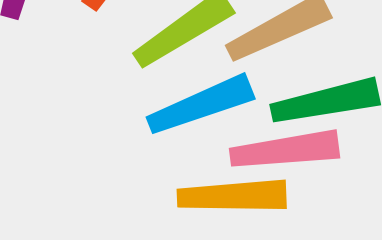 © Oxford University Innovation