OUI Entrepreneurs Fellowship Webinar Programme

OUI Entrepreneurs Fellowship 2020
Open to Oxford researchers and students who have started working with OUI and those who would find an introduction to starting a company, IP issues, fund raising and product planning useful. Come and learn from experts and meet and network with other OU innovators and those in the local ecosystem. The programme is also open to Oxford researchers and students (and non-Oxford founders of OUI startups) who have some prior knowledge of innovation and enterprise such as:
Researchers starting an Oxford spinout
Those who have completed the StEp programme
Incubatees in the OUI Incubator
Participants in the Rising WISE programme
Researchers in existing or nascent Oxford spinouts
Oxford Startups (with a direct OU connection)
Those taking part in the Foundry LEV8 programme
Live webinar event
Starts September 2020
12 sessions, 1hr every Tuesday lunchtime, usually from 1-2pm with longer first and last meetings as detailed below.
Programme:
Module 1
Kick-off meeting, September 29th 2020
Welcome and introductions, how OUI can support you, why IP matters and what to do with IP, including licensing (30 mins)
Dr Paul Ashley, Head of Licensing and Ventures, Life Sciences team, OUI.
With a research background in Zoology and animal behaviour, Paul has previous experience in spinout companies and big pharma. Since 2011 he has worked with OUI projects ranging across the life sciences and now leads the life sciences Licensing and Ventures group.
Evox, a Story of an Oxford Spinout (30 mins)
Dr Antonin de Fougerolles, CEO Evox Therapeutics
Tony has over 20 years of biotech R&D experience in building out drug pipelines, and he has played a key role in developing and successfully advancing 3 new drug modalities towards the market and in helping build several multi-billion dollar companies from start-up stage including Ablynx, Moderna and Alnylam.
Module 2
October 6th 2020
How to speak VC – what investors are looking for
James Mallinson, Oxford Investment Consultants
James is a partner at Oxford Investment Consultants LLP, which he joined in January 2018 following a 15-year tenure managing the University of Oxford's technology spinout portfolio.
Module 3
October 13th 2020
How using a Scaled Innovation approach can help start-ups work towards market-product-organisation fit.
Paul Inness & Angela Hobbs
Paul Inness has run global product teams, strategy functions and innovation labs for multinationals. He designs and delivers workshops for start-ups as a Resident Innovation Coach for Oxford University Innovation and other accelerators.
Angela Hobbs built a customer engagement consultancy and has managed a product design company specialising in MedTech. She serves as a Non-Executive Director of OBN and is a Resident Innovation Coach for Oxford University Innovation.
Module 4
November 3rd 2020
Understanding Cap Tables: Avoiding Red Herrings and Common Pitfalls
Nicola McConville, Taylor Vinters
Nicola is a Partner at Taylor Vinters LLP where she focuses on supporting innovative and disruptive companies with legal and commercial advice at all stages of their journey.
Module 5
November 10th 2020
How Important is IP to Your Business Strategy?
Hsu Min Chung, Partner HGF Patent and Trade Mark Attorneys
Hsu Min is a UK and European patent attorney with over 20 years of experience in the IP field. She works for a variety of clients including universities, startups and multi-national corporations. She has a wealth of experience in protecting early-stage technology and helping companies develop IP strategies that align with their commercial aims.
Module 6
November 17th 2020
The benefits of a Design Thinking Mindset for sustainable Innovation in organisations, teams, products and services.
Angela Hobbs & Paul Inness.
Module 7
November 24th 2020
Successful networking – building your network to support your growth
Cath Spence, Principal Licensing and Venture Manager, Incubator Lead, OUI
Module 8
December 1st 2020
Regulatory aspects from data to therapeutics and medical devices (classification and CE marking)
Speakers TBC
Module 9
December 8th 2020
Building the team – key positions and who to hire first
Speaker TBC
Module 10
January 19th 2021
Translational funding – the Oxford landscape from UCSF to IAAs…
Speaker TBC
Module 11
January 26th 2021
The Boardroom – an idiot's guide
Adam Workman, Head of Investments and New Ventures, OUI
Adam is the Head of Investments at OUI and represents the University as the shareholder in over 150 companies.
Module 12
Final meeting, February 2nd 2021
Planning for growth – share structure and future funding rounds etc
Founder CEO TBC
Panel of experts – your chance to ask all those burning questions
For further information please contact:
Dr Fiona Story
University Relationship Manager, Oxford University Innovation Ltd
The technology transfer company of the University of Oxford
Buxton Court, 3 West Way, Oxford OX2 0SZ
T: 01865 280972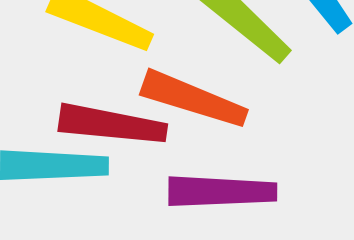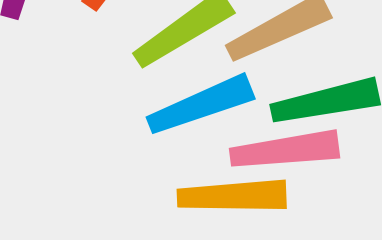 © Oxford University Innovation