Oxford Climate Tech & Sustainability Innovation Challenge 2021 – results announced!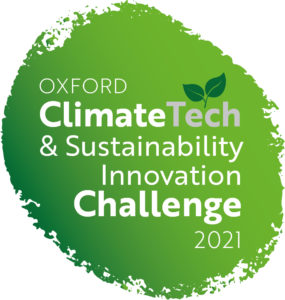 OUI and Oxford University's Innovation & Business Partnerships team are delighted to announce that the winner of the Oxford ClimateTech and Sustainability Challenge is:
Alexander Frederick Shenkin from the School of Geography and the Environment, for his pitch about a newly discovered climate service provided by forests. Alexander's work has the potential to significantly increase our understanding of the climate-cooling impact of forests, opening up new options for creating, managing and maintaining forests in the future.
We also had 6 fantastic runners-up, who included:
Christian Dietrich Peters from the Department of Engineering Science, who also received the EPSRC IAA merit award. Christian's entry concerned selective recovery of precious metals from waste water as a sustainable mining method that also creates clean drinking water,
Elena Draghici-Vasilescu from the Faculty of History – Lessons from ancient Greece and the Byzantines on how to protect and manage the environment,
Sergio Gonzalez-Cortes from the Department of Chemistry – Full catalytic conversion of waste material with water into hydrogen and captured carbon dioxide,
Antti Aitio from the Department of Engineering Science – Intelligent scalable technique for the diagnosis and prognosis of battery state of health in energy storage systems,
Jonathan Blundy from the Department of Earth Sciences – Sustainable recovery of non-ferrous metals from hypersaline liquid deposits created by volcanoes,
and, Jake Yang from the Department of Chemistry – High-throughput electrochemical sensor for continuous global monitoring of phytoplankton to better understand ocean health.
We would like to thank all our fantastic finalists and judges. Our judges included:
Professor Patrick Grant – Pro Vice Chancellor for Research
Dr Michael Obersteiner – Director of the Environmental Change Institute
Professor Kylie Vincent – Academic Champion for Women in Entrepreneurship
Professor Benito Mueller – Convener International Climate Policy Research
Dr Andy Gilchrist – Innovation and Business Partnerships, Energy, and
Dr Jane Jin – OUI, Cleantech Lead
… and we'd also like to send out another big thank you to all our collaborators and supporters who created videos for the challenge.
For Oxford University research staff members only – 2021 competition now ended
Could your research help the climate crisis?
If the answer is yes, or you're keen to explore the possibilities, why not join the Oxford Climate Tech and Sustainability Innovation Challenge. This new initiative is brought to you by Oxford University Innovation and the University's Innovation & Business Partnerships team.
WHAT is it?
The Climate Tech and Sustainability Innovation Challenge is a call for Oxford Researchers to submit ideas based on their research to help meet the challenges faced by the world in this historic climate crisis.
Ideas that have the potential to make a positive difference in the following categories are encouraged:
Clean Energy Production & Energy Storage
Transport and Mobility
Carbon Capture & the Carbon Economy
 Agriculture & Food
Sustainable Materials & the Circular Economy
Society & Environment
Water Management and use of Land
Biodiversity
Additional credit will be given to ideas that also address one of the UN Sustainable Development Goals (https://sdgs.un.org/goals).
All ideas will be considered, in that each submission will receive the same support as any new OUI project, and in addition, will be entered into the competition element of the challenge.
WHO is it for?
It's for all researchers from all Divisions at the University of Oxford. We would particularly like to encourage researchers who are at the early stage of their careers to engage with us and discover the support available to help them create impact from the outcomes of their research.
WHEN is it?
The challenge opened on 13th September and applications were accepted up to 10th October. Between these dates, you could also book an appointment with an OUI manager and a patent attorney to confidentiality discuss the potential and inventiveness of your idea. The winners and runners up were announced on 22nd October.
WHY get involved?
Whether it's the creation of a new spinout company or an idea that needs the collaboration of a commercial partner or policymaker, this challenge is an opportunity for researchers to find a pathway to create a positive impact on one of the most important issues of our time.
You will also discover the support available for developing ideas at Oxford, such as sources of translational funding, the investor network, entrepreneurial training, incubators and mentorship.
The competition element of the challenge will involve selecting a winner and 5 runners up by a panel of University members and partners. The winning prize will consist of £10,000,  a market report conducted by IP Pragmatics worth £2,000 and an invitation to the GCV Symposium in London on 3-4 November 2021. The prize for each runner up will be £1,000.
HOW do I apply? Note – 2021 competition now closed
It's simple to apply, using our short application form. A shortlist of applicants will be invited to make a pitch to the judging panel on 22nd October.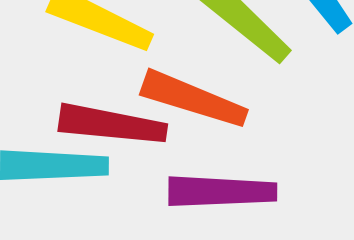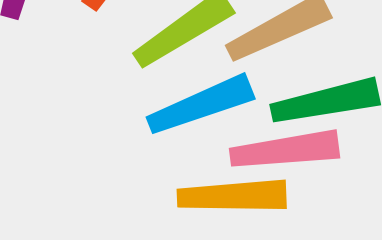 © Oxford University Innovation