Debunking social enterprise myths
In 2018 OUI launched a new offering for our commercialisation services to the University of Oxford – social enterprises (which we now call social ventures). We had witnessed a growing number of researchers who wishes to create a spinout company that fit with their values, and the "normal" company type wasn't the best ethical solution to deliver the impact they desired.
So far, the social enterprise offering has been a huge success – we've just completed our 10th social enterprise spinout and have more in the pipeline.
However, there are a number of misconceptions around social enterprises. In this blog we will try to address some of these social enterprise myths.
Social enterprises are not businesses but are charities or not-for-profits
To quote Victor Adebowale, Chair of Social Enterprise UK, "We need to understand that social enterprise is not the same as charity. We do business and we need different financial models."
To understand the different financial models, let's look at what is required to be a charity and not-for-profit. Charities must prove they exist for the public benefit and are regulated by the Charity Commission in the UK. A charity can't have owners or shareholders who benefit from it. In a charity, all the funds raised are spent achieving their charitable objectives. "Not-for-profit" is a broad term that describes organisations whose purpose is something other than to make a private profit for directors, members or shareholders. "Not-for-profit" isn't a legal structure in and of itself.
This is where social enterprise differs. There is a range of legal options for a social enterprise (we'll expand on this below) but the uniting principle is that the company sets out its social or environmental mission in its company articles. This mission guides how decisions are made within the company. The second uniting principle is that the company reinvests or gives away at least half of its profits or surpluses towards its social purpose.
So, in essence, a social enterprise is just like any other business – it aims to make a profit. What sets them apart from traditional businesses is what they do with their profits. They are driven by a mission to make the world a better place and so re-invest profits or donate them to create social or environmental change.
From the mission point of view, a charity might provide temporary measures for a disadvantaged part of society, while a social enterprise would think beyond that and try to solve the root cause of a problem. For example, a charity such as Shelter gives information, support, and advice to millions of people facing homelessness or experiencing bad housing. They conduct research into housing and campaign for the government to tackle the housing crisis. Our social enterprise, Greater Change, is taking a different approach. They work with charities and support workers who have identified a person who is homeless or at risk of homelessness. Together they identify what they need to leave homelessness behind for good and then Greater Change campaigns for the public to donate to help the person achieve their goal. This helps them with housing deposits, training and key ID which to date has resulted in 87.5% of people moving into sustainable housing, 93.8% saw an improvement in their employability with 37.5% maintaining or gaining employment which allowed them to grow more financially independent and build financial resilience.
It isn't a social enterprise if it isn't a Community Interest Company (CIC)
A social enterprise does not have to be a Community Interest Company.
A Community Interest Company (CIC) is a structure specifically designed for companies which aim to provide a benefit to a defined community. They are subject to an asset lock, a provision written into the CIC's articles of association which acts as a means of making sure that any assets and profits (aside from those distributed in accordance with the rules on dividend capping) must be retained within the CIC and used solely for community benefit. The company must report to the CIC Regulator in addition to Companies House, and they must submit a Community Interest Statement and an annual Community Interest Report. Whilst this can be a useful structure for a company, it also involves restrictions. OUI prefer not to create CICs when spinning out companies as their business models may change significantly in the first couple of years so the CIC requirements may limit such change. A limited company can register as a CIC at any time but must meet the criteria.
Social Ventures don't need to make any money
Social Enterprise UK reported in 2018 that 47% of social enterprises grew their turnover in the previous 12 months, compared to 34% of UK businesses. In addition, 58% of social enterprises anticipated an increase in turnover in the following 12 months, 26% expected their turnover to stay the same, and only 8% predicted a decrease. This was noticeably higher than their SME equivalents: 40% of whom anticipated an increase, 47% to stay the same, and 10% a decrease.
Building on the statement above, social ventures do and should make money. In fact, the larger the profit a social enterprise makes, the more money it can re-invest or donate to its social mission.
For example, WildHearts Office is a company that started off by selling paperclips and office supplies to corporates. The company has now grown to deliver document services and run entrepreneurial training programmes to corporates. The company group donates all its profits into its WildHearts Foundation which run a series of programmes to address major issues worldwide. Their StartHer Strategy provides access to finance, education and menstrual healthcare products to girls and women in LMICs to empower them and tackle gender inequality. In 2019 they provided micro-loans to 85,630 clients, transforming 428,487 lives and entire communities. In total WildHearts have invested £20m and transformed 1 million lives. This is a great example of how a social business can use its profits and create real change globally.
Social enterprises are more likely to fail
In 2014, a study at the University of Northampton looked at the survival rates, for the period from 1984 until 2014, of the 100 top social enterprises and trading charities in comparison with the top 100 Public Limited Companies (PLCs). It found that social ventures were not more likely than the PLCs to cease operating or fail to repay investments. In fact, overall, 41% of these 'competitive third sector organisations' have endured, compared with 33% of the PLCs.
When you take out the 40 trading charities in the list, and just look at the remaining 60 social enterprises, there was a small but not significant difference between their percentage survivability and that of the PLCS – 31.6% and 33% respectively.
The takeaway from this research is that social enterprises should not be considered as a failure-prone business model. It is simply a different way of doing business.
Social Enterprises only rely on grants
Although grants and donations are still popular financial support for social enterprises in their early days, financial sustainability and growth can only be successfully achieved with the implementation of income generation activities in their business model, preferably as aligned as possible with their social mission. In fact, an 87% of small and medium-sized social enterprises acquire at least half of their income from trading activities; and the average small and medium-sized social enterprises generated 84% of their total income from trading, as published by Social Enterprise UK in 2018.
Trading comes with challenges as the social entrepreneur needs to navigate through both social mission and commercial activities. In some cases, investment capital might be needed to help kick-off and grow the social venture. Fortunately, impact investing is nowadays becoming more prevalent with the availability of "patient capital" that allows a longer investment time horizon for social entrepreneurs.
Social Enterprises are only suitable for social sciences
As defined previously, social ventures are characterised for their social or environmental mission. While the connection between social change and the social sciences seem obvious and necessary, STEM skills also appear to be of great importance in tackling some of the major societal and environmental issues.
An inspirational story and example of the importance of STEM in social entrepreneurship are showcased with the Aravind eye hospitals. Aravind was created with the mission of providing quality eye care affordable to all in India, as avoidable blindness consisted of a major issue that the Indian government could not tackle alone. Their business model is such that it allows the provision of free eye care to 50% of their patients. Their business is nevertheless sustainable partly due to Aravind's manufacture arm Aurolab, which provides high quality low-cost ophthalmic consumables and pharmaceuticals that today are being exported to more than 160 countries. In addition to providing important healthcare services, the organisation is also a teaching institution aiming at empowering women and girls in rural India, thus improving the quality of education and reducing inequalities. This is a remarkable success story that shows that the initial social mission that an organisation sets out on can transcend to numerous others when combining both social and STEM-related skills.
Social Enterprises aren't scalable or they have a view of highly localised business
While growing businesses is important for every entrepreneur, for social ventures what really matters is scaling the impact to reach the many communities in need. Simply replicating a business model in different parts of the world implies many challenges for social ventures as the same internal culture might not work in different community environments. Nevertheless, it is possible and not all the pathways involve growing an organisation to large scale, as explained by Dees in Creating large-scale change: Not 'can' but 'how' (2010, McKinsey & Company). There are indeed many methods for scaling impact and possibilities range from providing more and better services to more and larger communities, using media to raise awareness and create public debate, but also lobbying governments to change the legislation and regulations, social norms and behaviours to ultimately find the manner to prevent the problems and/or reducing the needs that are being tackled. Ultimately scaling impact requires many players and an ecosystem of change to solve a social problem.
An example that represents the many ways impact can be scaled can be found with Grameen Bank, a social venture founded in 1976 in Bangladesh that has revolutionised the banking industry with its microfinance funding to the poor. Grameen Bank started making loans of $26 to women to start their businesses. What started with 42 women in rural Bangladesh has now converted into 9.6 million members with more than 2,500 branches and serving more than 93% of the total villages in Bangladesh. Their methods for such expansion involved providing services, management and support specifically tailored for the poor; but also through increasing awareness across the population on the importance of adopting an active role in getting out of poverty with dignity. Grameen Bank's success has been described as "an innovative local initiative, a small bubble of hope, that has grown to the point where it has made an impact in poverty alleviation at the national level"
In Conclusion
Every country regardless of its relative wealth has challenges that need to be solved on a social or environmental level. There are global social ventures that tackle some of the world biggest challenges, however, most of them started with a local community in mind.
Therefore, it is not surprising to see a growing number of social ventures. The UK Big Society Capital reported that the social investment market was worth over £3.5 billion in 2019, 30% more than the previous year. Among the main targeted social and environmental missions in the UK, we can find supporting vulnerable communities in deprived areas, creating employment opportunities and promoting education and equality, improving mental and physical health and wellbeing, but also addressing social and financial exclusion together with protecting the environment ["Trading for Good" report, by Social Enterprises UK].
At the University of Oxford, some of our social ventures focus primarily on the UK while others go beyond. Homelessness in the UK has been at the core of Greater Change's mission, while SOPHIA aims at understanding and targeting multidimensional poverty across the globe. Under the current climate, it is not surprising to see social ventures thinking beyond the UK, with Oxvent currently developing an easily deployable low-cost ventilator and Oxsed with their low-cost rapid tests for Covid-19.
As a summary, we would like to end this blog with a famous quote from Bill Drayton, founder of Ashoka: "Social entrepreneurs are not content just to give a fish or teach how to fish. They will not rest until they have revolutionized the fishing industry."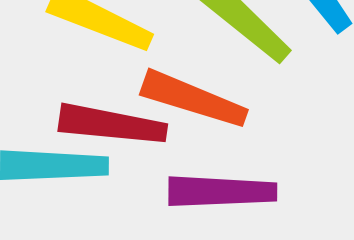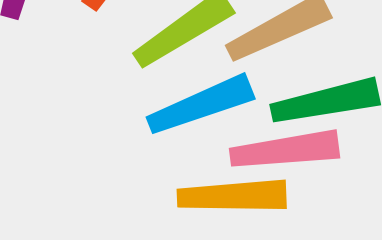 © Oxford University Innovation