Fighting Poverty – sOPHIa, a spinout in International Development
By Stuart Gillespie
It's a simple premise: private companies want to help reduce poverty, and they want to know how.
For over a decade, the Oxford Poverty and Human Development Initiative (OPHI) has developed tools to identify and tackle 'multidimensional' poverty – that is, deprivations experienced at the individual and household levels, including health, education and living standards.
Out of that award-winning work came SOPHIA: Oxford University's first social enterprise. SOPHIA takes the approaches developed by OPHI and makes them available to businesses that want to make an impact on their employees' wellbeing.
SOPHIA has learned from the successful work of its Costa Rican partner, Horizonte Positivo, and has begun trials in Guatemala and Chile. Now, SOPHIA's tools are being primed for roll-out across Latin America – and the organisation is actively seeking financial support for this expansion.
Jamie Coats is President and CEO of SOPHIA, with a background in economic development, sustainable investment and the running of non-profits. He says: 'Poverty reduction is not simply at a crossroads. As a consequence of the coronavirus pandemic, it's at a hole in the road that governments alone cannot fill. The private sector is telling us that it wants to help. To do that it needs good data, and it needs to know where to target limited resources to have a measurable impact. SOPHIA provides that information.'
SOPHIA is offering a Wise Responder Action Kit, available now, that provides companies with the ability to understand their employees' living situations.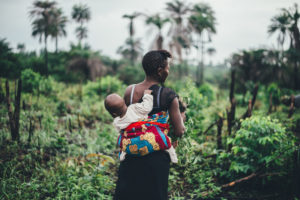 With its roots in OPHI's Multidimensional Poverty Index, the Wise Responder Action Kit has an impressive pedigree: in February 2020, OPHI received the prestigious Queen's Anniversary Prize for research. And this multidimensional approach to poverty identification is being used by the United Nations, the World Bank, and more than 30 countries in Africa, Asia and Latin America.
Roxana Viquez, SOPHIA's Senior Consultant for Client Experience, says: 'I have been working with companies on sustainability for 25 years. Right now, the threats and challenges to society are so immense that we need all sectors to work together. If the private sector commits to overcoming the multidimensional poverty of its own employees and their families, the impact would be huge. Many companies want to do that but see it as too complex. We have a solution that is practical, feasible and very inexpensive.'
Jamie Coats adds: 'The nature of poverty isn't necessarily well understood. If we think only in financial terms, we ignore all the other factors and risk missing cases or being unable to address them.
'The Wise Responder Action Kit allows businesses to see, through a survey, detailed information on poverty among their employees. This poverty can manifest itself in all sorts of ways – from lack of education and living in poor housing, to lack of caring facilities or unemployment elsewhere in the family.
'We help companies target their resources, identify solutions and measure impact over time – and we've shown that by promoting wellbeing in the workforce, businesses can create a wider sense of awareness and desire for action among their employees. CEOs of companies that have adopted the methodology state that employees who now believe in their company produce better results.'
This isn't just a good idea in theory: the examples and case studies are real and growing. In Costa Rica, a bank called BAC Credomatic (working with SOPHIA's partner Horizonte Positivo) identified and tackled an issue of indebtedness among its staff. A car dealership, meanwhile, set out to help its employees secure high-school diplomas. And the globally known Dole fruit and vegetable company used its survey data to ensure staff had access to sufficient food during the COVID-19 pandemic.
Jamie Coats says: 'We are looking for financial support. We are also looking for companies in Latin America that want to work with us to tackle multidimensional poverty within their workforces.
'I talked about that "hole in the road": in order to fill that hole, partnerships between the private and public sectors are going to be crucial. With scale-up support we can enable businesses to adopt tools that help them see, measure and address poverty. That's a powerful way to make a difference.'
Watch the whole interview with key members of the SOPHIA team below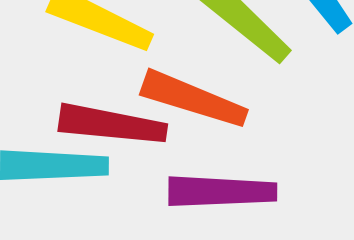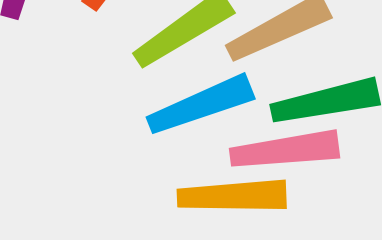 © Oxford University Innovation