Skylark Works: The Business of Charity
By Stuart Gillespie
'The business of charity.' It sounds like a contradiction in terms – perhaps even vulgar to some ears.
But the reality for nonprofit organisations in a crowded and difficult marketplace is that to have the long-term impact they seek, they need to be agile, they need to be savvy, they need to grow, and they need to be sustainable. As the American author and activist Dan Pallotta highlights in his hugely popular TED Talk on attitudes towards the nonprofit sector, solving big problems requires much more than simply a commitment to minimising overheads. For small charities with grand ambitions, that means thinking like a business and taking advice from the experts.
On Christmas Eve 2013, Yaser and Vicki Martini launched a high-profile global campaign to find a stem cell donor for their one-year-old daughter, Margot, who had been diagnosed with an aggressive form of leukaemia. While a donor was found in Germany and a transplant carried out, Margot sadly died in 2014 after a relapse.
That initial donor drive developed into a fully formed charity, known as Team Margot, that still operates today and campaigns for every eligible individual – particularly those of mixed ethnic heritage – to register as blood, organ, stem cell and bone marrow donors.
To help their organisation achieve its goals, Yaser and his sister Nadia are working with a business consultancy called Skylark Works – Oxford University's tenth social enterprise – on an impact evaluation study. Described by its founders as a purpose-led consultancy, Skylark works with charities like Team Margot and social ventures to provide practical business and growth support, as well as with commercial organisations and philanthropists seeking to deliver positive social impact.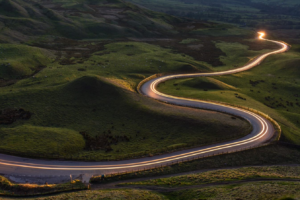 Yaser says: 'We needed an impact study not only to show to potential funders, but, more importantly, to tell us what's working and what isn't. To be blunt, there's no point in doing this if we're no longer having an impact. Since Margot's appeal began in 2013, we've had 35,000 registered bone marrow and stem cell donors – that's the core metric here.
'Skylark have been able to distil what we do down to its essence, with a clear idea about where we're heading. I've been blown away by the quality and speed of the work they've done so far, and I've no doubt their recommendations will be practical, informative and rooted in evidence. Our beneficiaries – from patients and their families to young people who use our educational materials – are at the core of what we do. Skylark will help us make sure we're having a positive impact for those beneficiaries.'
Skylark went from idea to incorporation to real-world activity in around only seven months. Jonathan Black, Skylark's Chair, is Director of Oxford University's Careers Service. He says: 'The idea for Skylark emerged in May 2020 from discussions with Jonathan Smith, a business advisor with a background in directing private investment towards supporting charitable causes – particularly their core running costs and sustainability as businesses. I invited Jonathan to work with us at the Careers Service one day a week in the knowledge that great things would come of it.'
The partnership with the University and the Careers Service is valuable to the concept and future success of Skylark. 'One Oxford graduate student and one postdoctoral researcher are working with Team Margot,' says Jonathan Black, 'simultaneously learning consultancy skills and adding real value to the client. We want to make solid career connections that will have benefits in both directions. And students increasingly want to do something with their careers built on their studies and research that has real social impact.'
One of the researchers working with Team Margot is Stefanny Guerra, a master's candidate in global health science and epidemiology at Oxford. Stefanny, who is carrying out background research and designing a survey to help Team Margot understand and measure its impact on key audiences, says: 'I want to make a difference in people's lives through health. I always thought this had to be through academia – however, time made me reconsider this path, and I began to explore opportunities where I could apply my research skills in other contexts. It was during this search that I found Skylark, whose emphasis on delivering support to organisations that create social impact, and helping charities to thrive, motivated me to become involved with them.
'This process has made me appreciate the immense work and thought that goes into managing an organisation and the creative process of delivering messages that create change. Creating something for Team Margot has made me feel like a small but important piece in their long path towards ensuring everyone who needs a donor has one, irrespective of ethnicity.'
Katy Brown is Skylark's Managing Director. 'The model for our work with charities is that we can deliver it on a largely pro bono basis,' says Katy. 'That's thanks to sponsorship from corporations and philanthropists, and also from the commercial work we do with private companies that want to increase their social impact.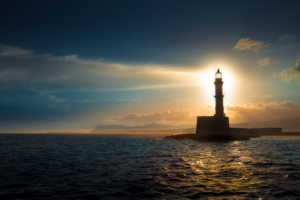 'We're building a network of high-calibre associates who can deliver work for our clients alongside the bright student, graduate and postdoctoral minds from Oxford University. We'll have no shortage of potential charitable clients – particularly against the backdrop of the pandemic – and we want to ensure they have access to our services.'
Katy adds: 'We're not just compiling big reports full of recommendations and handing them to the clients and leaving them to it. We're delivering projects that have real practical outcomes and tangible benefits, while putting skills into organisations. For example, with Team Margot we're working with a creative studio called Manifesto Studios to create digital marketing assets for the charity, so they can use the impact findings to raise awareness of the need for more blood, organ, stem cell and bone marrow donors. We'll also be sharing our findings with Team Margot's community in the hope that we can support their work – for example, NHS Blood and Transplant and a Wellcome Trust-funded research project led by Dr Ros Williams at the University of Sheffield that's exploring the recruitment of ethnically diverse communities as bone marrow stem cell donors.'
Skylark has had a strong start to life as Oxford University's latest social venture. And there's one important ingredient, according to Skylark's Director, Jonathan Smith, that will help turn that strong start into a sustainable and successful future: belief.
'What we need at this point is believers,' says Jonathan. 'We are beneficiaries of a six-figure investment sum from an individual who has backed us, and who recognises the impact that can be had on the business side of charitable endeavour. It takes belief to do that: you can see the impact if you can count, for example, the number of children having bowls of food in front of you. It's less easy to get hold of the impact an organisation like Skylark will have. But this concept – "the business of charity" – is a really good use of corporate sponsorship money and private philanthropic money. We need to spread the gospel and convince people to get on board.'
You can watch the full interview with the team here: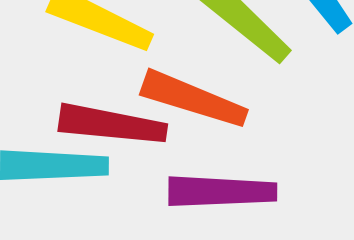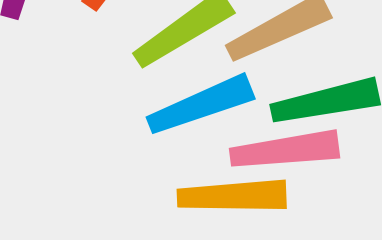 © Oxford University Innovation