OUI Q1 2020 Update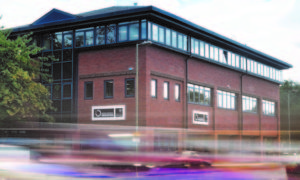 27th April 2020
Welcome to the Oxford University Innovation Q1 2020 update. OUI is now a month into its status as a virtual company with the entire office working from home, but we remain very much open for business. Below you'll find all the usual updates from OUI and news from our spinouts, as well as an update on how Oxford is responding to the ongoing crisis.
From the CEO
In these unprecedented times, it has been a genuine pleasure to see the resilience and adaptability of our exceptional staff here at OUI on display. We have quickly and effectively moved to a work-from-home setting, continue to deliver an excellent level of support to our colleagues in the University and achieve our corporate goals. OUI is playing an important role in support of the development of Oxford's COVID-19 vaccine, the OxVent COVID-19 ventilation platform, and numerous other related projects across the institution. It also heartens me to see many of our spinouts change their focus to meet the demands of this global menace. To our staff, our colleagues in the institution, and our ecosystem: you have my full support and admiration. Please keep doing the superb and crucially important work that you do.
Matt Perkins, CEO, Oxford University Innovation
OUI Update
The OUI Annual Review for 2019 – A Legacy of Impact – is now available. Inside, you will find articles discussing how OUI is supporting the growth of Oxford's innovation ecosystem, how our spinouts are tackling blindness and the biggest killers in society, how Oxford ideas could potentially shape the next technological era, the economy behind the ecosystem, and how the University is putting people before profit with its social enterprise scheme.
https://annualreview2019.innovation.ox.ac.uk/
We are planning a spinout report which looks at all our historical data and best practice. While the report has been postponed until after the crisis, Global University Venturing took a look at our data anyway and has put together this extensive feature piece on Oxford's story on innovation.
https://globaluniversityventuring.com/oxfords-ecosystem-leads-the-way/
The latest edition of our magazine, Innovation Insights, came out last week. Be sure to download for our most recent technology available for licence.
https://innovation.ox.ac.uk/wp-content/uploads/2020/04/OUI_Innovation-Insights-_Issue14_Final.pdf
Bright Sparks, our mentorship partnership for our startups with Vodafone, concluded recently. Read about the programme here:
https://medium.com/oxford-university/bright-sparks-lights-fuse-on-oxfords-startups-17acc564e661
OUI's COO Adam Stoten has penned a piece examining the metrics for the new KEF reporting:
https://www.linkedin.com/pulse/kef-step-forward-missed-opportunity-adam-stoten/
OUI's Oxford Angel Network has merged with the Oxford Investment Opportunity Network, creating one combined angel group for Oxford.
https://innovation.ox.ac.uk/news/oxford-investment-opportunity-network-oxford-angel-network-join-forces/
OUI launched three companies during Q1, all of which were spinouts. They are:
GaitQ – Technology to alleviate gait-freeze associated Parkinson's Disease
Living Optics – 3D laser spectrometer
Spintex Engineering – commercially scalable spider silk
If you are a journalist looking for more information on these companies, please contact Gregg Bayes-Brown.
OUI saw a slowdown in spinout creation during 2019 over the calendar year, dropping from record highs of 24 in 2018 to 13 last year. This was driven by a number of factors. Innovation data firm Beauhurst has observed the total figure for spinout creation declining since 2016 – a trend which Oxford has been largely immune to thanks to our strong ecosystem and the creation of Oxford Sciences Innovation in 2015, which has played a large role in stimulating activity throughout this period. However, with many of our innovation-focused academics already committed to spinouts and other responsibilities within the University, combined with the political uncertainty throughout 2019, we believe we experienced a perfect storm. Our pipeline remains strong and is refilling, although we are relatively certain that the ongoing COVID-19 crisis and associated retrenching of investors may see our numbers in this area remain low throughout the rest of the calendar year.
Over Q1, Licencing & Ventures signed 92 deals, filed 36 new patents and received 109 new disclosures from Oxford University academics. Consulting Services signed 156 deals overall, deployed 142 consultants under those agreements and provided 123 clients with consultancy advice.
Despite the current conditions, OUI's portfolio had an excellent first quarter in terms of fundraising, collectively raising over £315m in external investment. March in particular saw over £180m of new capital secured.
COVID-19 Update
Oxford University is leading numerous efforts in combatting COVID-19. Academics across the institution are conducting research into potential vaccines and therapeutics, developing diagnostic equipment, and exploring the virus for any vulnerabilities and properties we can take advantage of in the fight against the disease.
In particular, the work on the University's primary vaccine candidate, ChAdOx1, has been breath taking in scale and effort. Our talented colleagues have been able to reduce the timeline from designing the vaccine to entering clinical trials from several years in normal time to a mere three months. The first subjects in human clinical trials have now been dosed and will be looking to sprint through later stage clinical studies throughout the spring and summer months, with results potentially in the Autumn.
For more information on what we're doing in the institution, do be sure to check out our Coronavirus research page here: https://www.research.ox.ac.uk/Area/coronavirus-research
However, our academics are not alone in their efforts. Numerous Oxford spinouts and startups are also working on projects to tackle the COVID-19 threat:
Oxford Biomedica is working with the Jenner Institute at Oxford University as part of a manufacturing consortium for the ChAdOx1 vaccine
Oxford Nanopore is working with labs around the world on the rapid sequencing of the disease
Vaccitech's co-founder Professor Sarah Gilbert is leading the team on ChAdOx1
Avacta has partnered with GE Healthcare on a rapid screening test.
Onfido is developing remote patient verification and immunity passports
Intelligent Ultrasound's lung scan training technology has been deployed at Nightingale Excel
Zegami is using its AI tools to speed up diagnosis from lung X-rays
Oxehealth is utilising a digital care assistant to support patient isolation
Sensyne Health is providing remote monitoring of diabetes during pregnancy free of charge
Oxford Immunotec is donating testing kits to rule out Tuberculosis
Meanwhile, here at OUI, we have a new intellectual property policy to expedite access to COVID-19 IP. You can read about that in an interview with Adam Stoten here: https://www.iam-media.com/coronavirus/exclusive-new-ip-policy-help-forge-partnerships-potential-uk-covid-19-vaccine
OUI's Clinical Outcomes team have also been rapidly adapting to support their userbase to help safeguard patients and minimise the disruption to scientific research. Find out more here: https://innovation.ox.ac.uk/news/supporting-our-userbase-during-the-covid-19-coronavirus-pandemic/
We would like to take this opportunity to praise our colleagues in the institution, our companies switching their focus to fight COVID-19, and our frontline colleagues in the John Radcliffe Hospital. At OUI, rarely a day goes by when we aren't in awe of what we all collectively achieve here at Oxford. But to see the Oxford community pull together in such a way in this time of crisis is both incredible and inspiring. Seeing the effort and sacrifice from our community to combat COVID-19 offers us all hope in this dark time. Thank you for all that you do.
News
Evox deal could be worth $882m
Oxford spinout Evox Therapeutics has struck a deal with Japanese pharma giant Takeda which could be worth up to $882m. The collaboration agreement focuses on Evox's exosome delivery technology, and the company will receive $44m upfront.
https://endpts.com/takeda-antes-up-44m-for-rare-disease-pact-turning-to-oxford-spinouts-exosome-tech/
Onfido verifies $100m
Oxford startup Onfido has received $100m in its latest investment round. The AI-for-ID verification firm will use the cash to expand its business.
https://techcrunch.com/2020/04/15/onfido-the-ai-based-id-verification-platform-raises-100m-led-by-tpg/
Niantic: "6D.ai, I choose you!"
Pokemon Go developer Niantic has acquired augmented reality spinout 6D.ai. The deal will allow Niantic to deploy 6D's next generation AR technology into Pokemon Go and future titles.
https://techcrunch.com/2020/03/31/niantic-acquires-ar-startup-6d-ai-as-the-game-creator-squares-up-against-apple-facebook/
Immunocore bounces back with $130m B
Immunotherapy biotech Immunocore has secured $130m in its Series B. The company raised the cash despite choppy waters following the Woodford Investment Management fallout.
https://endpts.com/woodford-who-tcr-focused-immunocore-soldiers-on-with-130m-b-round/
OMass goes large for its small molecules
OMass Therapeutics, a spinout using mass spectrometry for drug discovery, has secured £27.5m in its Series A. The funding will allow OMass to push its lead program through preclinical development.
https://innovation.ox.ac.uk/news/omass-therapeutics-announces-27-5-million-extended-series-a-financing/
Oxford VR mindfully secures $12.5m
The Oxford spinout developing mental health treatments through virtual reality, Oxford VR, has raised $12.5m in its Series A. OVR's platform offers virtual therapies for common mental health conditions, such as depression and anxiety.
https://www.forbes.com/sites/solrogers/2020/02/12/automated-virtual-reality-therapy-pioneer-oxford-vr-secures-record-125-million-investment/#7cb8eae25e5c
Nanopore joins the fight against COVID-19
As mentioned by the Health Secretary Matt Hancock, Oxford Nanopore is one of a number of UK firms enlisted in the battle against COVID-19. They've put together an article on what they are doing to support labs around the world, which is available here:
https://nanoporetech.com/about-us/news/novel-coronavirus-covid-19-information-and-updates
OrganOx successfully transplants £4.6m
Medtech spinout OrganOx, which has developed a system of keeping donor livers alive outside the body, has raised £4.6m from BGF. The funding will fuel the company's expansion into the US.
https://www.businessleader.co.uk/organox-receives-4-6m-investment-from-bgf/77625/ 
BibliU reads into $10m
Online academic textbook platform BibliU has secured $10m in Series A funding. The startup will use the investment to increase headcount and its content offering.
https://globaluniversityventuring.com/bibliu-keeps-10m/
Jobs and Events
Despite the challenging times, there are still plenty of jobs going at our portfolio companies, which you can find here: https://jobs.oxfordsciencesinnovation.com/
OUI will be postponing all in-person events for the foreseeable future but the Oxford Innovation Society and Innovation Bash will return as soon as we believe it is safe for our attendees. In the meantime, OUI is exploring other virtual options for interaction and networking, such as webinars – more information on this will become available soon.
Press release sign up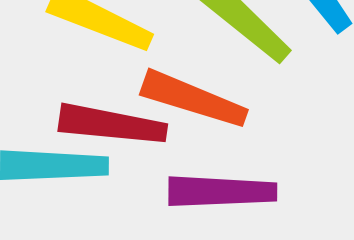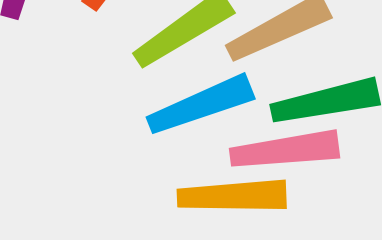 © Oxford University Innovation