Oxford University Innovation Q2 2019 Update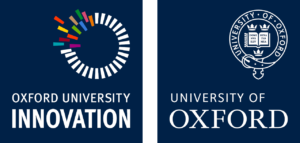 23rd July 2019
LAB10x launched and AI@Oxford on the horizon in another active quarter for the Oxford Innovation Ecosystem.
From the CEO
Whilst we as an organisation has evolved massively over our 31-year history, our Oxford Innovation Society – nearly as old as we are and pivotal in growing OUI in our early days – has not. In an effort to modernise the OIS, we're currently conducting an internal review with the intention of rolling out a new model in summer 2020. Watch this space.
I'd also like to congratulate OUI's Philippa Christoforou, Adele Davies and Martina Zargaria, who won our inaugural values awards, representing integrity, empowerment and collaboration, respectively. Phil Priest won our panel's choice award, and the Oxford Africa team won the team award. Well done to all.
Matt Perkins, CEO, Oxford University Innovation
Updates
Oxford University is hosting AI@Oxford, the institution's biggest event to date on artificial intelligence on 17 and 18 September. The conference will welcome 500 delegates and cover three streams: technology, healthcare and society. Keynotes will include Nick Bostrom, Microsoft's Chris Bishop, and Mike Wooldridge. Networking opportunities throughout, including 1-2-1 matchmaking. OUI curated the agenda, which includes voices from academia, the spinout community, industry, government, the investment community, and other experts in the field. Super-early bird tickets (a 40% discount) available until 25th July!
https://innovation.ox.ac.uk/innovation-news/events/aioxford-conference/
The University, Sensyne Health, Evotech and OSI have launched LAB10x, a sister fund to LAB282 which looks to accelerate the commercialisation of digital health innovations around Oxford.
https://innovation.ox.ac.uk/news/lab10x/
Professors Sarah Whatmore and Daniel Grimley have joined the OUI board, giving us cross-divisional board leadership for the first time in our history.
https://innovation.ox.ac.uk/news/whatmore-grimley-join-oui-board/
Osage University Partners, the veteran US-based university startup investor, has signed an MoU with Oxford University. Under the terms of the deal, Oxford becomes Osage's first EU-based Associate Partner, and the fund will have the opportunity to invest into Oxford spinouts using the University's participation rights on a case-by-case business.
https://innovation.ox.ac.uk/news/oxford-university-welcomes-osage-university-partners-oxford-innovation-ecosystem/
OxReach has helped another project raise £50,000, this time to help install smart handpumps in Africa. You can read about the project here:
https://innovation.ox.ac.uk/news/oxford-university-launches-crowdfunding-campaign-reliable-drinking-water-africa/
Oxford University companies raised £149.9m during Q2 of 2019 over 18 deals, £1,038,000 of which was at the seed stage.
OUI launched five companies during Q2: four spinouts and a startup. They are:
Oxford Immune Algorithmics – a startup developing a portable blood monitoring device and app
MiroBio – therapeutic antibodies for the inflammation of cancer
Cristal Health – mental health data sharing
Machine Discovery – Optimisation codes with a focus on nuclear fusion
Oxford Ionics – Ion traps-based quantum computing.
If you are a journalist looking for more information on these companies, please contact Gregg Bayes-Brown.
Over Q2, Licencing & Ventures signed 26 deals, filed 19 new patents and received 95 new disclosures from Oxford University academics. Consulting Services signed deals 133 overall, deployed 117 consultants under those agreements, and provided 102 clients with consultancy advice.
News
Sun continues to shine on OPV
Oxford PV has added a further £34m to its Series D, bringing its total to £65m. PV equipment supplier Meyer Burger joined with other new investors.
https://www.power-technology.com/news/perovskite-oxford-pv-funding/
Blue water flows into universal vaccines
Blue Water Vaccines, a US-based startup created to commercialise a universal flu vaccine candidate emerging from Oxford University, has raised $7m in seed financing.
https://innovation.ox.ac.uk/news/blue-water-vaccines-developing-universal-flu-vaccine-completes-7m-financing-following-successful-preclinical-study/
Diseases targeted by stealthy viruses
Virology spinout Theolytics has come out of stealth mode with £2.5m seed financing in its back pocket. The company will be using viruses to combat disease.
https://innovation.ox.ac.uk/news/theolytics-limited-comes-stealth-mode-dr-ken-powell-announced-chair-board/
Oxford VR visualises Asia partnership
Oxford VR has partnered the Chinese University of Hong Kong and AXA in a new pilot programme for its VR-base mental health therapies.
https://innovation.ox.ac.uk/news/oxford-vr-targets-asia-new-partnership-vr-therapy/
Mann of the hour
OUI's Mark Mann picked up this year's GUV Personality of the Year award. Dr Mann received the award for developing Oxford's social enterprise programme, launched late last year.
https://innovation.ox.ac.uk/news/mark-mann-wins-guv-personality-year/
It's all semantics for Samsung
Samsung Ventures has poured £3m into Oxford Semantic Technologies, a spinout developing graph databases.
https://innovation.ox.ac.uk/news/samsung-invests-ost/
Shining a light on Fusion
First Light Fusion receives a mention in this in-depth look at the barriers to fusion energy. Local fusion firm Tokamak Energy is also mentioned.
https://www.forbes.com/sites/stevedenning/2019/07/21/implementing-the-one-viable-solution-to-climate-change/#1f435bec11f5
Nanopore goes full bore
Oxford Nanopore has started producing its DNA sequences at a new factory based at the Harwell campus. For reference, the fully automated factory is modelled after the handheld sequencer itself.
https://www.ft.com/content/24d68f66-9da4-11e9-9c06-a4640c9feebb
Jobs
At present, there's no jobs available at Oxford University Innovation. But if you are looking for a job in our ecosystem, don't despair. Oxford Sciences Innovation have launched a job board for spinouts in their portfolio. There's currently 101 jobs live at present, do be sure to check it out if you are looking for something new.
https://jobs.oxfordsciencesinnovation.com/
Events
The Oxford Innovation Society returns on 17th September for another special event focused on the cluster. It'll take place at Keble College, and will form part of the AI@Oxford conference. If you're not already a member of the OIS and would like to attend, grab a ticket to AI@Oxford.
https://innovation.ox.ac.uk/innovation-news/events/aioxford-conference/
The OUI Innovation Bash: Summer Party takes place on 31 July. Sponsored by Oxentia and with UK reggae group Captain Accident taking the stage, it looks to be our biggest bash yet. There's 14 tickets left, so if you want to attend, move fast.
https://www.eventbrite.co.uk/e/oui-innovation-bash-summer-party-tickets-64173008195
Press release sign up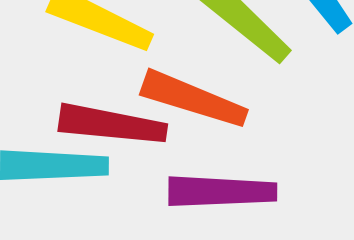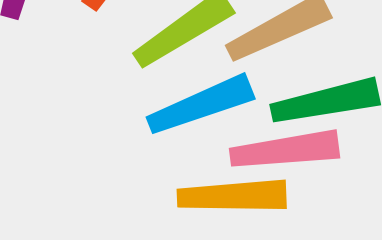 © Oxford University Innovation